---
"You did that wrong, and anyways, we've got to go."
I shriek, turn violently towards my left shoulder to see who is talking, and shriek again when I realize there's a strange boy standing there.
"
Stop
screeching. You do that a lot, you know?"
I open my mouth to say something, but I don't know what to say and so I shut it again.
"Wha- do I know you?"
He shrugs. "No, I guess not. But I know you."
I narrow my eyes. I'm pretty sure I've never seen this guy before. "No," I say with certainty, "you don't."
"Yes, I do,
Eva.
"
Okayyy this got interesting.
"How-"
"How do I know your name? I'm not sure honestly, because we were never properly introduced. But I know it, as I know many things about you, and there you have it."
I shake my head. "I've never seen you or spoken to you before- there's no way you know anything about me."
He smiles then. "You're sixteen. You come up here Tuesday and Friday afternoons, except for every third Friday because there's a group that meets downstairs and you'd have to interrupt their meeting to get here. You hate tea, you love birds, and you constantly hit your right shoulder on the doorframe when you exit your bedroom... even though you
know
it's there; it never moves." He gives me a grin that I view as condescending, but I don't bother to defend myself.
Because it's true. But how does he know that? He doesn't. Obviously. He's guessing...
While I argue with myself, trying to sort through my sudden feelings of vulnerability and slight curiosity, he clears his throat and continues. "Your birthday is February 13th. You have two cats, but you secretly name and claim every stray you happen to pass by. You love strawberries, but you think that blueberries should be sent back to the hell-hole from whence they obviously came."
I actually gasp.
Those are my exact words!
I think as hard as I can, but I'm not sure if I've ever actually announced this opinion out loud- except maybe to a cat.
He seems to know that he's gotten my attention. "Yes, I am very well-educated in the insanity that is your character," he says cooly. "So, can you agree to trust me for maybe half an hour?"
I mean... he does know a lot about me... Stalker, probably. Creepy psychic? Psychic stalker. But...
"Obviously I've been around you for quite some time," he points out. "If I wanted to hurt you, I would have done it by now."
I continue to consider.
Well, that's true. Anyone who knows that much has to have had many opportunities to kill or kidnap me by this point.
"And," he says casually, "if you won't listen,
I
won't tell you who I am, why I'm here, or how I know so much about you."
Ooooooh.
It's a well-worded sentence, seemingly created to play along with the fact that I'm possibly one of the most curious humans ever.
He knows that,
I realize, seeing the self-satisfied look on his face.
And of course he would.
Trusting this guy, even just for short while, goes against the practical side of me, but...
How will I ever find out what's up with him otherwise? I have my phone; I'll call the police if he turns out to be a well-informed stalker... and mind reader...
I look him directly in the eye. "Okay. I'll listen... for now. But I'm warning you, if you try anything, I can defend myself, and I will
end you.
" I cross my arms and stand tall to prove my point.
The boy looks unimpressed. He crosses his arms, and when he moves, I notice something behind him. It almost makes me release another screech. Instead, I take a deep breath, fight to keep my nerves down, and attempt to talk like a sane person.
"You have wings."
"Thank you, Captain Obvious." His tone is bored, and I can practically feel his sarcasm.
"You can fly?" I ask.
"Nope."
"So… they're for decoration?"
"Yep."
"That's...interesting." I think to myself that it's not just interesting: it's weird. And stupid. And impractical. But still… I am officially intrigued, although I try to hide the fact that I'm sneaking glances at them every other second.
"Well," he says coyly, "when you're done admiring-"
"I'm not admiring."
"Gawking, then."
"I don't
gawk
."
"Really? Because right now, I feel a lot like a two-headed lion in a zoo."
"I've never seen a-"
"
Exactly.
So, as I was saying, as soon as you're done gawking we need to get out of here."
"Why? I just got here; I'm not finished." I give him a look and gesture at what I was working on before he interrupted me. "You can talk to me here. And anyways… I don't even
know
you, remember? Therefore, I won't be accompanying you anywhere."
I turn away from him, pick up a brush, and try to begin painting again. He, however, remains persistent.
"Stop being stubborn and come on," he says. His voice is quiet, but it's turning into a sort of low growl; and he even goes so far as to grab my arm. This surprises me enough to make me drop my paintbrush.
"Hey, let go!" I look at him in disbelief. "Are you expecting me to come with you after you're
manhandling
me? Just talk to me here,
angel boy.
"
His face immediately turns from disinterested to annoyed. "Do not ever call me that. Ever again."
I stop trying to pull away for a moment, briefly consider the mature course of action, and then reject it. I give him what I hope is an impish grin, and then I say slowly and deliberately, "
Angel boy
."
This time he really growls.
Geez. Is he part tiger, too?
But before I can voice this thought aloud and
really
make him salty, he's taken a stronger hold on my arm and is leading me towards the stairwell. I have no choice but to let him propel me forward, and so I make up for my physical uselessness by beginning to scream- a
real
scream this time.
"Silence!" He tries to cover my mouth with his hand, but I snap my teeth in an attempt to bite him. He jerks his hand away, looking just a little bit concerned now.
"Unhand me!" I protest.
He shakes his head. "I just want to talk, okay? Follow me
quietly
and I'll explain everything."
I frown. "Yeah, that doesn't sound suspicious at
all.
"
He rolls his eyes. "I promise that I'm not going to hurt you, okay? Just… give me a chance to tell you what's going on." He pauses. "And I know that you're dying to know."
I contemplate this a moment, then reason that even if we're not in this exact location, I will still have my phone and be able to turn into a screaming, kicking ball of fury if need be. Plus, I still want to know...
"Fine," I concede, and he loosens his grip on me. "But I'm watching you,
angel boy."
Ten minutes later, we've found a bench and have seated ourselves- me being sure to keep as much space between us as possible. The only problem is that there are people everywhere.
"So, they don't notice your… costume?" I ask innocently.
He groans. "They're not a costume. And no, no they don't."
"And why is that?"
"Because I don't want them to."
I consider this. "Okay… so can you control people's minds? Or just the visibility of your wings?"
"My wings," he answers. "Although… no one except you would ever be able to see them, even if I decided that I wanted them to. I can hide the rest of me from you, too, if I so desire."
I smirk. "Cannot."
He smirks back. "Can." And then he disappears.
I stare at him- or at least, at where he used to be. And just like that, he's back again.
"Told ya."
"What the heck?" I demand. "That's creepy."
He shrugs. "Creepy is what you make of it.
I
call it useful."
"Yeah," I mumble, "I'm sure it's handy for stalkers like you."
"Oh very," he says, nonchalantly brushing the hair out of his eyes.
I think of something else. "Wait, why am
I
the only one who can see your wings? Do I have powers or something?"
He laughs. "You? No. You definitely don't have powers, that's the whole point."
"The point of what?" I inquire.
"The point of me guarding you."
"Guarding me? Since when?"
"Since forever."
"
Forever?"
"Forever and always."
I glare and feel myself blush. "Even when I'm-"
He
almost
blushes as he says a bit hurriedly, "It doesn't work like that, it just- no."
"Well… good. Creep."
"Good is right."
I shudder and say casually, "Um… so, why do you have to 'guard' me?"
"Dunno. I just kinda got stuck doing it."
"Riiight. And for how long?"
"Forever. Or rather, I'm stuck here until you die."
Oooh.
I feel some of the color drain from my face.
"Of natural causes," he adds quickly, noticing. "The thought has briefly crossed my mind, but I wouldn't really gain much from it. It kinda defeats the purpose.
"
​
---
I stare across the bench at her, trying to hide my ever-growing annoyance. I have to admit that technically, none of this is
her
fault… I mean, sure, if it weren't for her I wouldn't be stuck with this stupid job and could be doing something else with my existence. If it weren't for the fact that she was always causing so much trouble, I could have at least stayed hidden and not revealed myself and my admittedly suspicious, stalker-like habits to her. But no, as surely as she exists, she causes trouble, and therefore I am forced to be in this ridiculous situation.
"You've heard of guardian angels, no?" I ask her.
She nods. "I mean, yeah, I guess." The corner of her mouth twitches; I can tell she's trying not to laugh. "So… is that what
you
are?"
I sigh. "No. I mean, yes... but no. See, I'm not technically an angel, but I
am
your guardian. So I'm your guardian, but not your angel. Or any angel at all, for that matter."
"So, you're my guardian friend?" She looks at me with wide-eyed (and obviously feigned) innocence.
I shake my head and say firmly. "Nope, because we're not friends. We technically just met, and no offense or anything, but you're pretty much the bane of my existence."
"Hm…" she seems to consider this. "My guardian stalker, then?"
I groan. "Believe me, Eva, I wouldn't be doing anything involving you that might remotely resemble stalking if I had a choice. Stalkers
choose
to stalk; I'm being forced."
She nods. "Okay, then. Guardian Nothing it is."
What the…
"'Guardian Nothing'?" I ask.
Eva shrugs. "Well, you keep turning down all other titles. So it's 'Guardian Nothing' or 'Angel Boy'. You can pick."
I growl. "Wow, thanks; you're so generous."
"I know," she says serenely. When I continue to glare, she adds, "You could just tell me your actual name, you know… assuming you have one, that is."
I look at her defiantly for a few moments. She looks around at the passing traffic and pedestrians, seemingly uninterested in my name as she twirls a strand of her hair around her finger. I, however, and smart enough to know that she's actually dying of curiosity.
I exhale, giving in. "Keir," I say.
She looks at me. "Keir?"
"Yes," I say, "Keir. That's my name."
She smiles. "Okay, then. Keir. Nice- well, interesting, anyways- to meet you. I'm Eva."
"Yes," I reply briskly, brushing off the polite formalities, "I know."
She looks annoyed for just an instant, then shrugs and begins questioning me again. "So, are you going to explain to me why you're guarding me?"
Nope. Not today. Too tired; very annoyed.
"No, I'm not. All I'll say is that you make it an extremely difficult job."
Eva gives me an indignant look. "Me? How do
I
make it a difficult job?"
I roll my eyes and hold my face in my hands, hoping that my patience doesn't wear thin before I can get away from her and regain some sanity. "I am your guardian, Eva. I have to protect you and keep you out of harm's way. It's a pretty difficult job when you are ceaselessly careless. I'm not kidding- you've unwittingly put yourself in harm's way over a hundred times, just in the past month."
She frowns. "I have not."
"Yes you have."
"You're probably exaggerating."
"You wouldn't know; you remain blessedly oblivious to the whole thing, because
I
always end up saving you."
​
---
She gives me a confused look, and I wonder to myself (with great annoyance) if all of her kind are this slow to comprehend.
"What do you mean by 'saving me'?" She asks. "I mean… wouldn't I notice if I was in a life-threatening situation and you ended up saving me?"
I shake my head wearily. "No, no necessarily. Not at all, actually. I usually prevent those 'life-threatening situations' before they happen."
Evs smirks. "Okayyy… are you sure you're not being a little over-dramatic? Come on, surely I'm not in danger
that
often."
I exhale, close my eyes for a few seconds, and try to gain the tolerance that will allow me to get through this conversation without attempting to murder her… an act that wouldn't end well for either of us.
"You are in danger, or at least in danger
of being
in danger, more often than you think," I say slowly. "But you don't usually notice, thanks to me. My job is to try and prevent as many sticky or risky happenings as possible. You make it very difficult," I add resentfully.
She looks indignant. "How do
I
make it hard??"
I groan. "You spend way too much time on rooftops. You climb a tree whenever you get the opportunity, and you're not very cautious about it, either. You're entirely too trusting of strangers. You don't know the first thing in terms of defending yourself-"
"I can defend myself-" she tries to interrupt here, but I plow on. "No, you don't. Not well enough, anyways. You stay out too late, you trespass on private property, sometimes without even
knowing
it, you try to pet stray cats with who-knows-what types of diseases-"
"I've never gotten sick from touching a cat!" She protests.
"Yes," I agree, "because
I've
always scared the diseased ones away before you had the chance."
This silences her momentarily, and she gives me an annoyed look while she tries to find something to say next.
The thing about Eva is that she's entirely too caught up in her own world. She's always thinking, thinking, thinking, but not about her surroundings or what's currently happening around her. She's pretty oblivious to all of that.
She's always finding some new place to paint- alleyways, parks, libraries (until someone finds out), rooftops, everywhere. She believes that the constant (and dangerous) change in scenery helps her focus and stay inspired.
I
think that if she'd be content to paint in her bedroom, it'd be a lot easier for me to help her stay
alive.
But she doesn't bother to consider this. Obviously.
I guess that there isn't anything particularly
bad
about Eva...other than the fact that she's pretty annoying, even when you're
not
having a face-to-face conversation with her. She's nice, and sometimes
almost
funny, even. She does create cool paintings, I have to admit; and overall she has a nice personality. But when you're forced to watch over someone for the duration of their
entire
life… Well, let's just say that after the first three or so years, you start to notice every single itsy bitsy aggravating detail.
And she's just so
reckless.
When she was eight, she jumped from her roof and into a large tree. The idea (
her
idea) was the grab hold of one of the topmost branches and then proceed to swing herself from branch-to-branch until she made it to the ground. What actually happened was that she
barely
managed to get a good grip on a branch… and then she lost that grip and slid down half of the tree. Luckily, I'm a quick thinker (that's a necessary trait for this job), and I was able to stop her before she crashed all the way to the ground.
When Eva was ten, she decided to spend the night on the roof of a local building. When the sky got cloudier and the winds picked up, she merely put a jacket on. When the first streaks of lightning and rolls of thunder came along, she curled up under her blanket and did not move. Apparently
she
had no concerns about sleeping outside (on a roof, no less) during a thunderstorm, but it would look rather bad for me if I let her remain there… most likely to die. So I took the blanket, waving it around so she'd think it was the wind (one
good
thing about Eva: she's easy to fool), and let it fly away off of the rooftop. After that, she only took five minutes to decide that she'd better go home if she didn't have the means to cover herself. My mission was accomplished.
When she was twelve she came near to attempting to "tame" a feral (and probably rabid) dog. At thirteen, she stubbornly held her breath underwater for over a minute...until I forced her above the surface. Later that year, I managed to stop her from riding her bike using only her feet.
That's basically my existence: Eva makes a stupid decision and attempts to do a reckless deed. Keir steps in, applies logic, sound judgement, and quick thinking, and saves her. Eva doesn't notice a thing. Repeat.
---
"So, where do you
live
?" I look over at Keir as I voice this question. I got tired of sitting down, and I (momentarily) ran out of questions to ask him… so now we're walking towards my house.
"With you, obviously," he says pointedly.
I frown. "Oh. So, you never get any sort of break?" He shakes his head.
"Vacation time?" I suggest.
He scoffs. "Yeah, because if I take off for a week,
surely
you'll be considerate enough to stay out of trouble, just while I'm gone."
"I would!" I exclaim indignantly. Keir just gives me an unconvinced look.
"But,
where
with me do you live?"
Surely not in my room…
"Not in your room," he says. "I sleep in the hallway outside your door."
Oh, okay then…
"Ah- right." Then I have a thought. "But what if something happened to me during the night?"
"I would sense it."
"What if I decided to climb out of the window and run away?"
Keir sighs. "I would sense that, too."
"Geez. That's weird."
"Well, how else am I supposed to keep track of you?"
"Answer this honestly: have you ever thought of putting a tracking device on me?"
He smirks. "You have no
idea
of the temptations I resist every single day."
"Hm…" I roll my eyes, trying not to smile.
I have mixed feelings about everything I've learned today. The fact that someone has been following me around for my entire life is definitely unsettling… But Keir doesn't seem to be a stalker; he actually seems pretty nice. And the idea of having a guardian angel is sweet. Also, it's undeniable that I think Keir is cute. He has straight brown hair that's just a bit too long… I assume angels can't get haircuts very often. His eyes are a bright, almost unnatural blue. Maybe that's a benefit of being somewhat fantastical. His wings are comprised of black feathers, and a few of them have the tiniest hints of turquoise in them. They gleam in the sun, folded neatly behind his back.
"What are you doing?"
I start. Keir is looking at me quizzically.
"Doing?" I say innocently. "I'm not doing anything, just walking."
"You were thinking about something and smiling, and you kept glancing behind you."
I shrug. "Was I? Maybe I saw a cat."
"Mhm…" I can tell he isn't convinced, but he doesn't push it.
Good call.
He might be attractive and for the most part, nice… but he also has an insufferably smug side, and I don't want him to think I'm admiring any aspect of his appearance.
Ever.
Still,
I think to myself as we turn into my driveway and head towards the front door,
if I'm going to have a guardian stalker, he might as well be a cute one.
​
---
(Eva)
When we get to my front porch, I turn to Keir and say questioningly, "So… do you want to come in?"
He raises an eyebrow. "Well… I live here."
"Oh, yeah, yeah…"
I open the door and he follows me in. I walk into the living room and sit on the couch. Keir looks around, and then sits in the chair across from me.
I look at him intently for a minute. He meets my gaze for ten seconds, and then disappears.
"Hey!" I yelp. "Come back!"
Keir pops back into view, grinning like an idiot. "Don't like that, huh?"
I shake my head. "No. It's creepy; don't do it!"
"Then stop staring at me. And," he adds, "do you expect me to remain visible all of the time now, just because you know I exist?"
I shrug. I had kind of expected that. "Well… I mean… it'd be kinda nice. Since I know you're there, not actually seeing you would creep me out, and I'd constantly be wondering where you were, and I'd feel like I was being watched all of the time, and-"
He interrupts, smirking. "You are being watched all the time."
"Aaaagh!" I pick up a pillow off of the couch and hurl it at him. It lands beside him. Keir turns his head just slightly to look at it, a bit amused but unimpressed.
"I see what you were saying about 'defending yourself'," he remarks sarcastically.
"Oh, be quiet." I think for a moment. "But really… can you maybe stay visible most of the time? Please?"
He seems to consider this. "Two hours. I want two hours a day to be invisible."
I nod. This seems reasonable. "Alright," I agree.
"And," he continues, "those two hours? They're me time. Which means you can't talk to me, and you have to be quiet. Pretend that you don't know about me. As far as you're concerned, I don't exist for two hours a day."
I resist pouting. "It would be kind of fun to have a conversation with someone I can't see…"
"Take it, or I leave right now." Keir disappears and reappears within ten seconds, just to prove his point.
I sigh. "Alright. You get two hours a day to be invisible."
"Thank you."
We sit still and silent for a few more minutes. "So… what do you want to do?" I finally ask.
He frowns slightly. "Do whatever you normally do, and I'll watch you do it."
Now I frown. "That's weird."
"It's worked for the past fourteen years."
"Well… not anymore. Let's do something together. What do you like to do?"
He shrugs. "All I ever do is guard you, so…"
Oh. Touche. "Well…" I think for several seconds. "Oh! I have an idea!"
Keir rubs his face with his hands. "Oh, joy."
"Let's get the laptop and watch panda videos."
He stops rubbing his face and looks at me. "Panda videos?"
"Yeah! You know, videos of pandas playing, and sleeping, and doing other cute things…"
"Yes, I understand the concept, thanks. Not to mention I've probably spent hundreds of hours watching you watch them. But seriously. Do I look like a 'panda videos' type of guy?"
I shrug. "Everyone can benefit from some cuteness. Particularly when it's in the form of a panda."
Keir rolls his eyes. "Fine. I'll watch some bears do tricks with you."
"Yay!" I jump up and race off to fetch the laptop. Be right back!"
~~~
(Keir)
Panda videos. Noun. Things uploaded to the internet, meant to entertain toddlers, the elderly… and Eva. Antonyms: see useful, normal, or a worthy form of entertainment. Synonyms: see annoyance, waste of time, or the death of Keir.
That's my definition, anyway, improper though it may be. It's not that I hate pandas. I don't have anything against them, other than the fact that I have spent an unbelievable amount of time observing Eva as she consumes the videos rapidly. Still, it is a little different sitting here beside Eva and watching them with her. She's sitting there, totally enthralled with the fluffy little animals. My brain starts to admit to myself that it is amusing and almost cute that Eva is so easily entertained. She makes a high-pitched "Awwww!" sound every other minute, and doesn't seem to notice when we watch the same video twice… or when I groan and roll my eyes. It's almost endearing.
Ugh. Endearing? Since when did I even think about that word? I shake my head almost imperceptibly. Maybe the pandas are getting to me, or maybe I'm just tired. Whatever it is, I need to stop thinking stupid thoughts. I redirect my thoughts towards the fact that Eva can't seem to stop giggling, and how annoying it is. Obnoxious, really. What is she, five years old? It's also aggravating that she looks so happy all the time. Doesn't she know that there are problems in this world? First and foremost, the vexation of me being stuck as her "guardian angel" of sorts.
She turns towards me, eyes bright as she grins and points at the screen. "Look, isn't that little one adorable?"
"Uh…" I divert my attention from her smile to the screen and watch a baby panda roll over on its back.
"Yeah…" I shrug. "Cute."
Eva pouts. "Oh come on, you can't honestly say that isn't one of the sweetest things you've ever seen."
Pfft. "Believe me," I assure her, "I honestly can."
"Alright then." She crosses her arms and looks at me defiantly. "What have you seen that's cuter than a baby panda learning to walk?"
"It already knew how to walk," I say, stalling. "It's just clumsy."
She raises one eyebrow and continues to stare at me expectantly.
"Um…" I roll my eyes. "I don't know, Eva. I don't usually find things cute."
"Hm…" She seems to consider this for a moment. "Cats? If you've been watching me for my entire life, you've seen a lot of cats. And dogs."
I grunt. "Sure, cats are great. Love the little guys to death."
She sighs. "One of these days," she says confidently, "I am going to find something that you think is freaking adorable."
Sure. "I anxiously await it."
"It'll be amazing," she says, and then smugly turns back to her panda videos.
​
(Keir)
When my phone vibrates in my pocket, I almost hurl it against the wall. I've made two mentionable mistakes in my life: The first was revealing myself to Eva. This was necessary of course, and I suppose it wasn't
all
bad… but even so, I place it firmly at the top of my "mentionable mistakes" list.
My second mentionable mistake was giving Eva my phone number.
"Why do you even need a phone?" She'd asked when she found out I had one.
I shrugged. "Why does anyone need a phone?"
"We humans need phones to communicate with friends, take photos, keep up with the times…"
I sighed. "Eva, for the last time: I
am
a human."
"A human with
wings
," she pointed out. "Do you even have any friends other than me? No offense," she added quickly. "It just doesn't seem like you… get out much."
I rolled my eyes. "I don't. I'm too busy making sure you don't die in some ridiculous fashion."
"Yes," she says complacently. "Exactly. I'm your only friend, so you should give me your number so that I can call you."
"Why?" I asked. "I literally live right outside your bedroom door, and I follow you around twenty-three-and-a-half hours a day."
"What's a phone for if you don't even have any contacts?"
"I take pictures."
"So get a camera then!"
In the end, I had, as usual, caved. And since then, my daily half-hour "Eva breaks" had often been interrupted.
"What?" I growl into my phone now.
"I have a question." I can hear her answer through both my phone and the wall.
"Save it for later, please. I'm on break, remember?"
"It can't wait," she insists.
I sigh. "Fine. What's your question? Make it quick."
"Would you rather have your closet painted orange or purple?"
"What?"
"Your closet," she says in an exasperated tone.
I look up at the wall of the linen closet I call "home". It's currently painted pale grey, but I don't usually notice the color since it's pretty dark in here.
"I don't care what color it is," I tell Eva.
"Orange would be bright and cheerful," she replies, ignoring me completely.
"Orange is hideous," I say.
"I knew you'd say that. So what about purple?"
I groan. "I guess, as long as it isn't a horrible shade of purple."
"Something dark?" she asks.
"Yes."
"Okay. Thanks! See you in ten."
"No you won't," I tell her. "I'm starting my break over right now."
And then I hang up.
(Eva)
Keir and I are in the hardware store, staring at a beautiful kaleidoscopic wall of paint chips.
"Look at all these colors," I say. "Surely you like
one
of them."
He nods. "Yes. I'm very fond of that one."
I look to see where he's pointing. Pitch black.
Of course.
"You are the gloomiest angel I've ever met," I inform him pertly.
"I'm not an angel," he insists grouchily.
"Whatever." I look around and select a pale rose-colored paint chip.
"This would be really pretty," I inform him. "And it would lighten the closet up a lot."
He rolls his eyes. "No. I don't care about my hiding place being
pretty.
"
"Alright then… pale blue?"
"No. You know that if you get your parents to paint the closet, it's going to smell like paint fumes for a few days, right?"
I nod. "Obviously. So what?"
"So," he says deliberately, "I won't be able to find my refuge in there until the smell clears out."
"Oh." I shrug. "Well, have your breaks in the hallway then. I'll leave you alone, I promise."
"Will you leave my phone alone?"
"Maybe."
"It's a 'yes' or a 'no'".
"Fine
," I give in. "Yes. You know, for someone with only one friend, you sure are ungrateful."
He ignores me.
"Alright," I continue on my mission. "I'll bring some of these back and we can hold them up to the walls to see which one is your favorite."
I keep the rose chip and pick up several more in different shades of blue, green, and purple.
Keir frowns. "Calm down. You don't have to steal every single one."
"They're free," I remind him.
"I know. But still."
I sigh. "You need to learn to take advantage of what life gives you. Oh! Maybe once you choose a color we could just take all of the paint chips in that color and tape them to the wall!"
He groans, takes my arm, and begins to steer me towards the door. "Okay, we're done here."
(Keir)
Five days later, I am once again sitting in my closet and taking a break.
Once again, my phone buzzes.
"Yes?"
"How is it?" Eva's voice asks excitedly.
I roll my eyes, but glance up and consider the purple wall in front of me. "Better," I concede.
"You like it?"
"Yes. I feel that my life has now been fulfilled."
Naturally, she completely misses the sarcasm. "Good!" she says enthusiastically. "I told you so," she adds, sounding very self-satisfied.
"Consider me corrected… break starts over now."
I hang up.
​
---
Powered by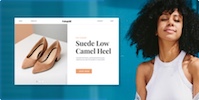 Create your own unique website with customizable templates.